WA3KEY Navy/Submarine homepage
Link to some great submarine sites ...
---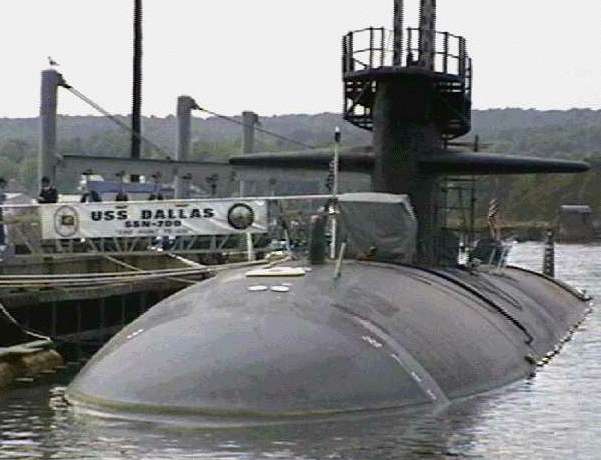 USS Dallas SSN-700 at Groton Submarine Base
This photo was taken while visiting the Los Angeles Class USS Dallas (SSN-700) at the Groton Submarine Base in Connecticut. Commander John Kamp was on-board and conducted a guided tour of the boat. She was dropping off armaments on her way to Kittery, Maine for re-fueling.
---
Buttons ... (Red) Internal Link (Blue) External Link
For more pictures and a wealth of information on submarines and links to other Naval sites on the Web ... check out the links below.

USS GROWLER SSG-577 Museum homepage
Including the Regulus Cruise Missile Museum page

USS Intrepid CV-11, CVA-11, CVS-11 homepage
Featuring the Former Crewmembers E-Mail Directory
Personal Luxury Submarines from U.S. Submarines, Inc.

Ron Martini's Navy Submarine Base

International Submariners Association

Navy Fact File

General Dynamics Electric Boat Division

United States NAVY On-line

US Naval Historical Center

US Atlantic Fleet Submarine Force

Kings Bay Submarine Base

Historic Naval Ships Association

Dictionary of American Naval Fighting Ships

Large list of Naval & Maratime links

United States Defense Department

US Naval & Shipbuilding Museum

Intrepid Sea-Air-Space Museum in NYC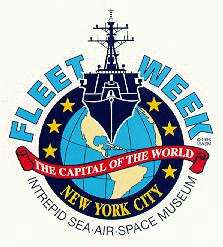 New York City hosts Fleet Week 2016

Visit the WA3KEY homepage.
---
Visitor number since 10/24/97
norm@wa3key.com
Webmaster
Copyright © 1996-2001 WA3KEY Terms
Dolphins background by Dan Campbell
Web design by wa3key - Created Saturday, January 06, 1996
Most recent revision Wednesday, May 12, 2016